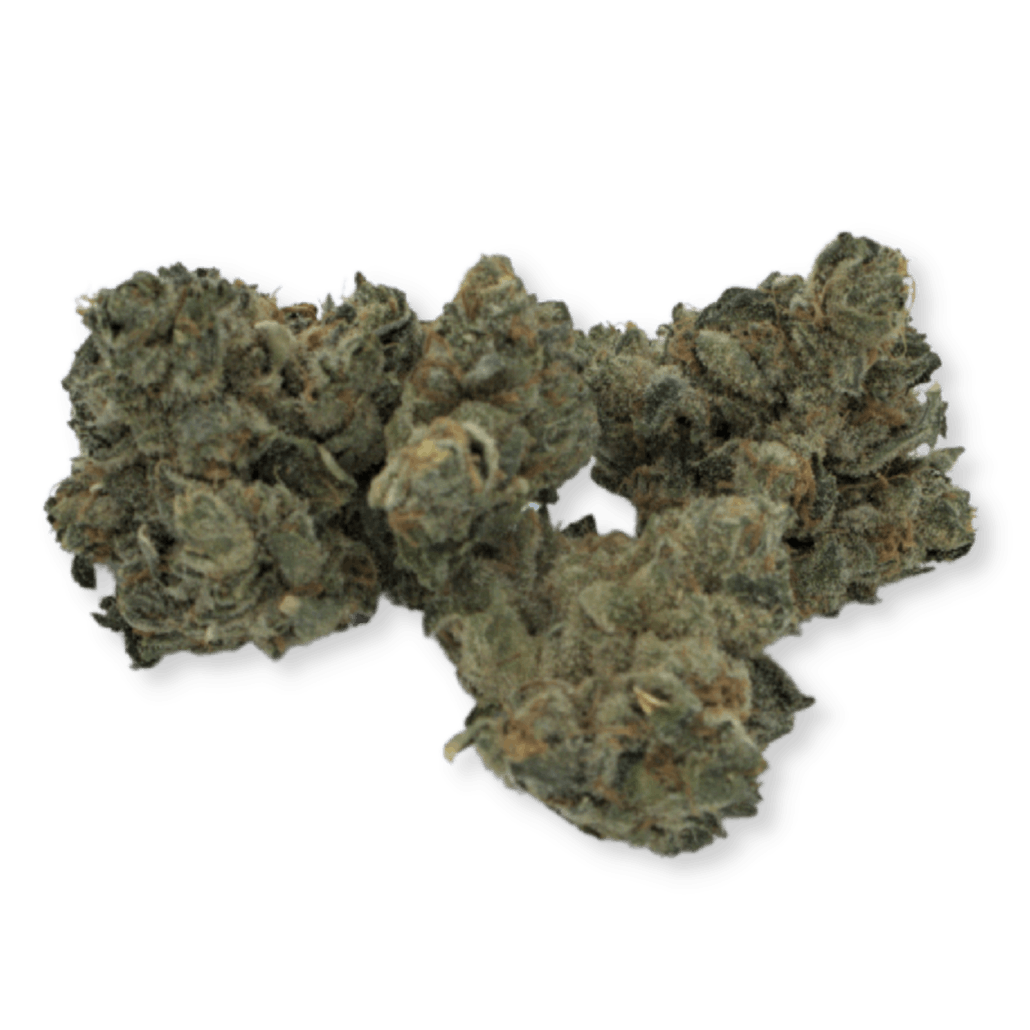 Brand: Resinate
Z Face Flower | 3.5g | Resinate
Bred by Archive Seedbank, Z-Face crosses Face-off OG's pine and fuel notes with the tropical candy profile of Zkittlez to create this gassy sweet Hybrid. In low doses, this strain can bring a relaxing, even soothing effect. A few more tokes, and before you know it Z-face will send your mind to outer space.
Effects
Calm
Happy
Relaxed
Energetic
View Product Testing Data
THCA (Δ9-tetrahydrocannabinolic acid)
26.2%
THCA (Δ9-tetrahydrocannabinolic acid)-26.2%
THCA is a cannabis compound with a laundry list of potential mental and physical health benefits. THCA is the non-psychoactive precursor to THC, the most famous cannabinoid of all. While THC is responsible for the psychoactive "high" that so many of us enjoy, THCA has shown great promise as an anti-inflammatory, neuroprotectant and anti-emetic for appetite loss and treatment of nausea. THCA is found in its highest levels in living or freshly harvested cannabis samples. For this reason some users choose to juice fresh cannabis leaves and flowers to get as much THCA as possible.
"TAC" - Total Active Cannabinoids
28.6%
"TAC" - Total Active Cannabinoids-28.6%
Total active cannabinoids represent the total amount of active cannabinoids at the time of lab testing. This total of active cannabinoids considers all of the active compounds that the product holds.
About the brand :
Resinate
Resinate started out as a small, dedicated team of cannabis cultivators with one lofty goal: to build a brand from scratch that brings out the absolute best in every plant they grow. With backgrounds in horticulture, chemistry, academics, and biosystems engineering, this tight-knit crew draws on a wide range of applied experience, but at the center of it is a deep passion and respect for the plant that brought us together. It shines through in every high-quality product that is delivered. SO wether you're looking to tap into your own creativity, start a great conversation, or just lighten the mood, you're sure to find your spark with resinate.