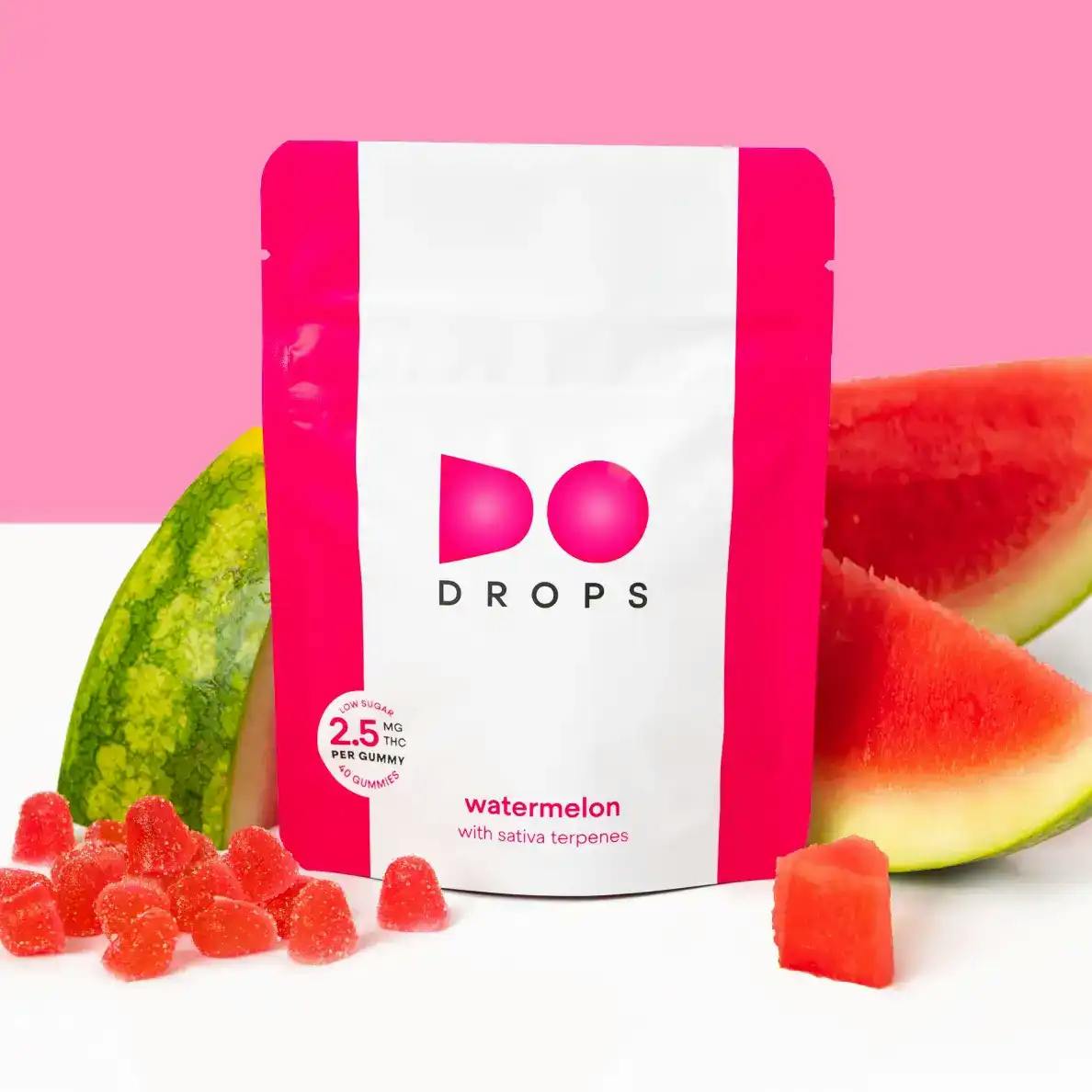 Brand: DO Drops
Watermelon | 2.5mg | 40ct | Do Drops
Watermelon DO Drops prove that it's wild to be mild! Unlike most edibles, DO Drops are low-dose so you can go about your day's agenda. Be your colorful self and enjoy the sweet, sweet relief. DO Drops are "the approachable edible." At just 2.5mg per piece, this bag of low-dose, agenda-friendly gummies was made with a mix of heart and science to help you DO what you love to DO..
Effects
Energetic
Happy
Creative
Focused
Inspired
View Product Testing Data
CBN (Cannabinol)
4.18
CBN (Cannabinol)-4.18
CBN is a cannabinoid that is created during the breakdown of THC by UV light and exposure to oxygen. This breakdown usually begins during the drying and curing process. CBN is most commonly found in older or improperly stored cannabis samples. This compound is mildly psychoactive and is best known for its sedative effects. Strains and products with high concentrations of CBN can be a great choice for users looking to utilize cannabis products to ease restlessness and promote healthy sleep.
THC-D9 (Delta 9–tetrahydrocannabinol)
92.58
THC-D9 (Delta 9–tetrahydrocannabinol)-92.58
Delta 9 THC is the primary compound found in the resinous glands of a cannabis plant, and is directly responsible for psychoactive effects. It mirrors the body's naturally occurring cannabinoids and attaches to these receptors to alter and enhance sensory perception. THC can create a feeling of euphoria by enhancing dopamine levels in the brain. The amount of THC in a cannabis product can vary widely based on the method of consumption and the strain at the source of that product. The high that is produced is often enhanced by the "entourage effect" which is a combination of multiple cannabinoids in conjunction with various terpenes and individual body chemistry.
"TAC" - Total Active Cannabinoids
96.76
"TAC" - Total Active Cannabinoids-96.76
Total active cannabinoids represent the total amount of active cannabinoids at the time of lab testing. This total of active cannabinoids considers all of the active compounds that the product holds.
About the brand :
DO Drops
WHY IT'S WILD TO BE MILD Many of us automatically think of edibles as potent and unpredictable. Longtime patients may have had a bad run-in with a cookie or brownie. Others could be fearful to try edibles based on horror stories from friends. That's why it's wild to be mild.