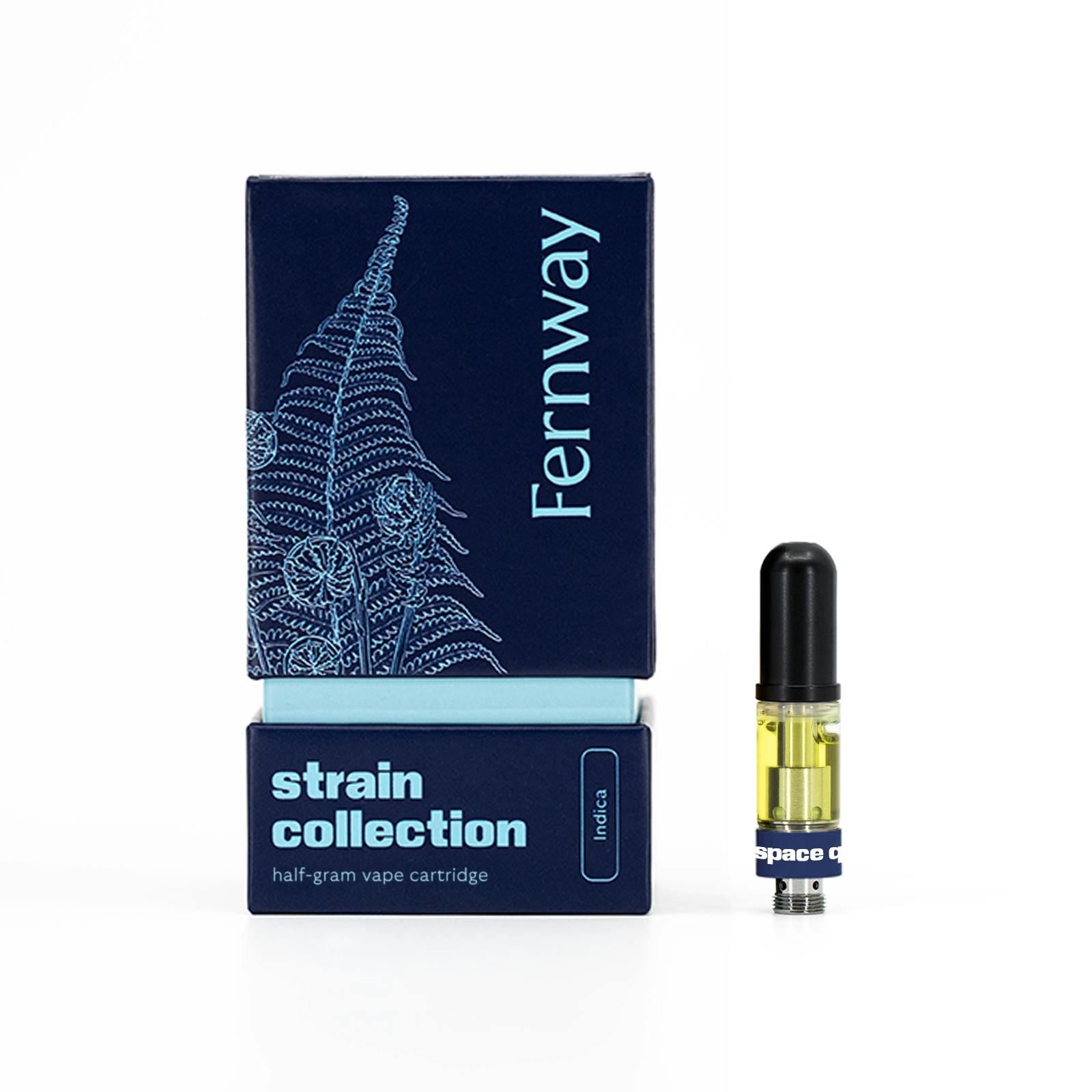 Brand: Fernway
Space Queen Distillate Cartridge | 0.5g | Fernway
Sativa
THC:82.01%
CBD:0.28%
This majestic indica boasts resin-rich buds and a fascinating flavor profile of sweet tropical fruits with a dry herbal top note.
Effects
Relaxed
Sleepy
Happy
View Product Testing Data
THC-D9 (Delta 9–tetrahydrocannabinol)
82.01
THC-D9 (Delta 9–tetrahydrocannabinol)-82.01
Delta 9 THC is the primary compound found in the resinous glands of a cannabis plant, and is directly responsible for psychoactive effects. It mirrors the body's naturally occurring cannabinoids and attaches to these receptors to alter and enhance sensory perception. THC can create a feeling of euphoria by enhancing dopamine levels in the brain. The amount of THC in a cannabis product can vary widely based on the method of consumption and the strain at the source of that product. The high that is produced is often enhanced by the "entourage effect" which is a combination of multiple cannabinoids in conjunction with various terpenes and individual body chemistry.
THCA (Δ9-tetrahydrocannabinolic acid)
0.48%
THCA (Δ9-tetrahydrocannabinolic acid)-0.48%
THCA is a cannabis compound with a laundry list of potential mental and physical health benefits. THCA is the non-psychoactive precursor to THC, the most famous cannabinoid of all. While THC is responsible for the psychoactive "high" that so many of us enjoy, THCA has shown great promise as an anti-inflammatory, neuroprotectant and anti-emetic for appetite loss and treatment of nausea. THCA is found in its highest levels in living or freshly harvested cannabis samples. For this reason some users choose to juice fresh cannabis leaves and flowers to get as much THCA as possible.
"TAC" - Total Active Cannabinoids
91%
"TAC" - Total Active Cannabinoids-91%
Total active cannabinoids represent the total amount of active cannabinoids at the time of lab testing. This total of active cannabinoids considers all of the active compounds that the product holds.
About the brand :
Fernway
Fernway creates exceptional cannabis vapes for people who celebrate the good life: good food, good music, good scenery, and good company. By combining premium custom hardware, delicious natural terpenes, and high-purity distilled oil, they bring you the best-in-class vape cartridge you deserve. Fernway believes cannabis makes the good life even better. As passionate cannabis consumers, they've learned how a cannabis vape can elevate good experiences into great ones. And they want to share that with you. Their vapes deliver undeniable style and outstanding flavor. Each one meets their uncompromising quality standards so you can choose Fernway with confidence and focus on savoring every moment. The name is inspired by fernweh – which means a longing for faraway places. It's at the heart of why we love cannabis. It's the feeling that moves us all to explore new things, and to experience the familiar with a new perspective. It's the pure excitement of seeking out the good life, and the deep satisfaction of finding it.