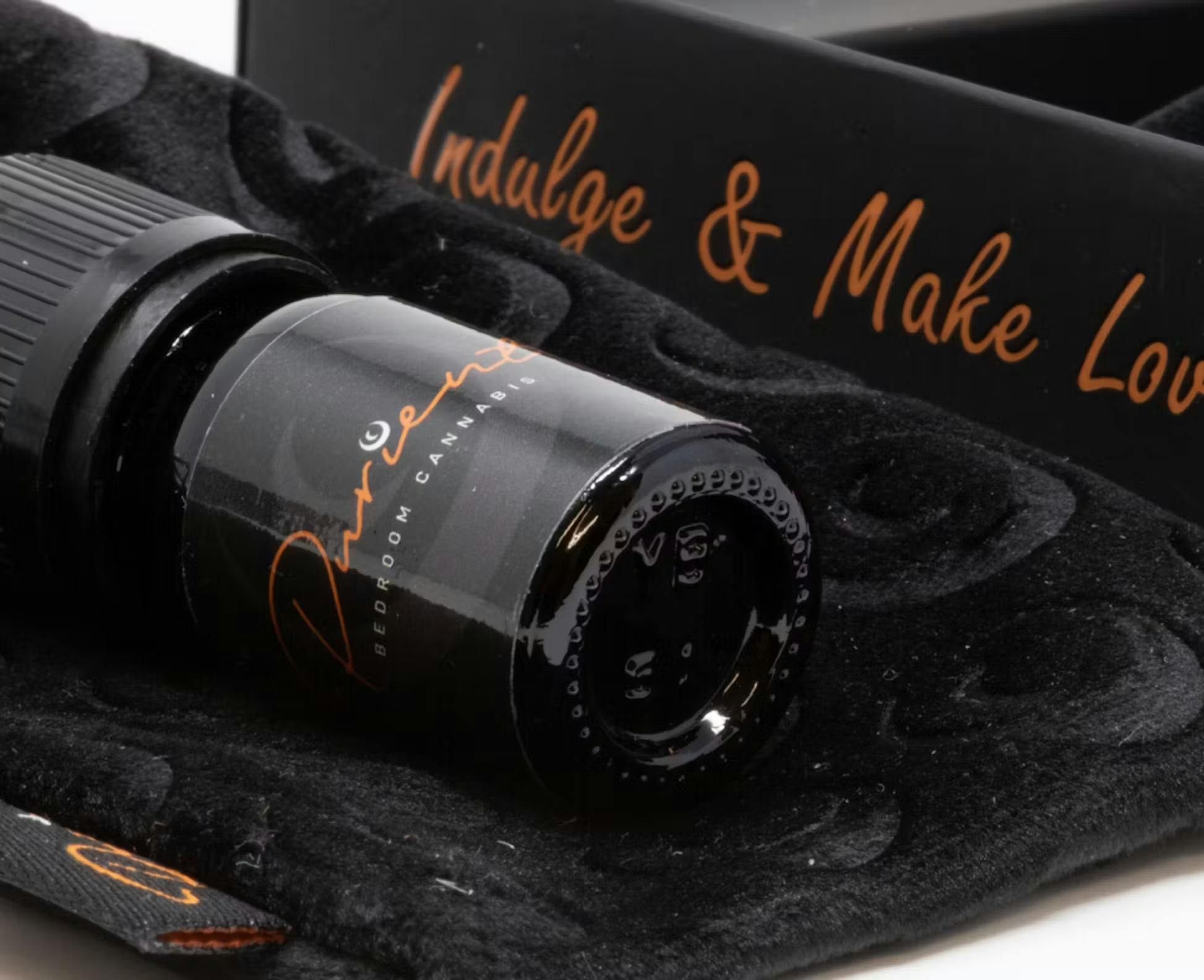 Brand: Purient Bedroom Cannabis
Purient Plus Personal Lubricant | 300mg | Purient Bedroom Cannabis
Purient is an all-natural, Coconut Oil-based, personal lubricant, designed to be applied before foreplay, and created to enhance your sexual experience.
Effects
Calm
Happy
Relaxed
Energetic
View Product Testing Data
CBDA (Cannabidiolic acid)
0.32
CBDA (Cannabidiolic acid)-0.32
CBDA is a derivative of CBGA and the precursor to the well known cannabinoid CBD. Over the last decade scientists have found that CBDA has a very similar chemical structure to that of nonsteroidal anti-inflammatory drugs (NSAIDs) and thus has shown promise in treating pain due to inflammation by inhibiting COX-2 receptors in the brain that register pain. CBDA has also been shown to help regulate the over release of serotonin that causes severe nausea and vomiting in patients receiving chemotherapy, and while more thorough research is needed these results are very promising.
CBG (Cannabigerol)
1.29
CBG (Cannabigerol)-1.29
Cannabinoids are synthesized by Cannabigerolic Acid. CBG is the decarboxylated form of this acid that appears at low levels in most cannabis plants. Because its properties are beneficial to multiple parts of the endocannabinoid system, CBG has a wide range of therapeutic uses. It is non-psychotropic and can provide analgesic and antidepressant qualities.
CBN (Cannabinol)
0.16
CBN (Cannabinol)-0.16
CBN is a cannabinoid that is created during the breakdown of THC by UV light and exposure to oxygen. This breakdown usually begins during the drying and curing process. CBN is most commonly found in older or improperly stored cannabis samples. This compound is mildly psychoactive and is best known for its sedative effects. Strains and products with high concentrations of CBN can be a great choice for users looking to utilize cannabis products to ease restlessness and promote healthy sleep.