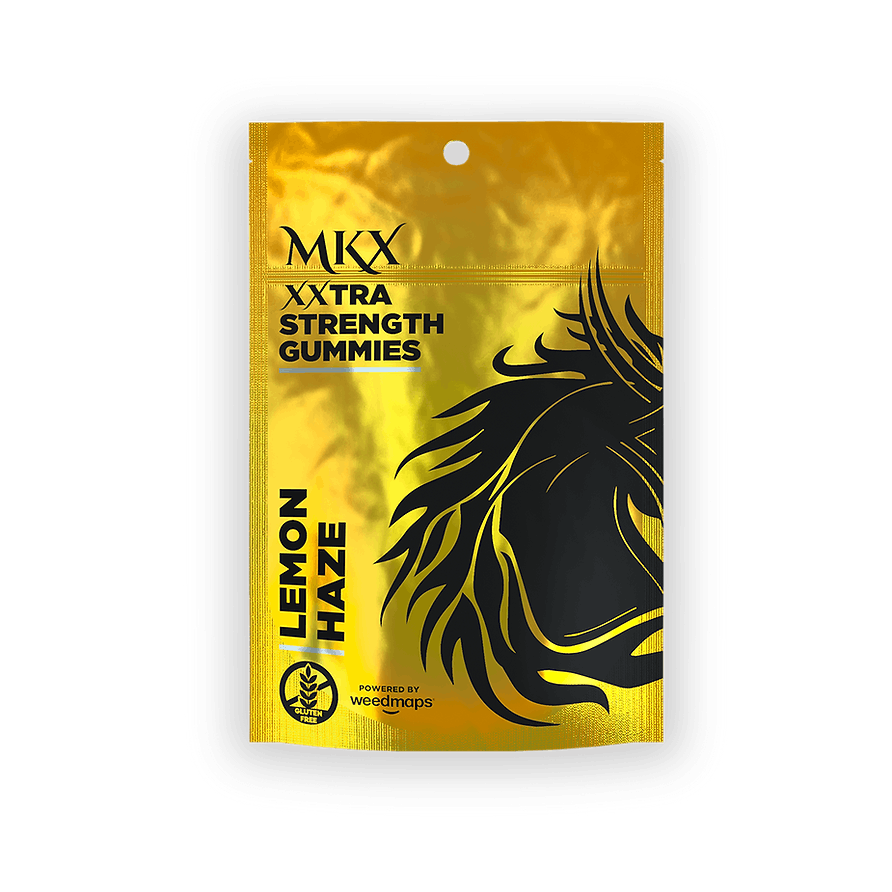 Brand: MKX Oil Co.
Lemonhaze THC Gummies | 20ct | MKX
Lemonhaze gummies are infused with the finest oil to create an idyllic user experience. Full body relaxation and mental stimulation are the reported effects of these sweet anytime treats. Each infused with 5mg THC so you can titrate your dosing as you please.
Effects
Energetic
Happy
Creative
Focused
Inspired
View Product Testing Data
"TAC" - Total Active Cannabinoids
106
"TAC" - Total Active Cannabinoids-106
Total active cannabinoids represent the total amount of active cannabinoids at the time of lab testing. This total of active cannabinoids considers all of the active compounds that the product holds.
THC-D9 (Delta 9–tetrahydrocannabinol)
106
THC-D9 (Delta 9–tetrahydrocannabinol)-106
Delta 9 THC is the primary compound found in the resinous glands of a cannabis plant, and is directly responsible for psychoactive effects. It mirrors the body's naturally occurring cannabinoids and attaches to these receptors to alter and enhance sensory perception. THC can create a feeling of euphoria by enhancing dopamine levels in the brain. The amount of THC in a cannabis product can vary widely based on the method of consumption and the strain at the source of that product. The high that is produced is often enhanced by the "entourage effect" which is a combination of multiple cannabinoids in conjunction with various terpenes and individual body chemistry.
About the brand :
MKX Oil Co.
The Standard in Purity and Potency MKX Oil Co is a true patient-over-profit company. Michigan medical cannabis patients have access to the cleanest, high-potency cartridges crafted with care and the most attention to detail. Integrity is essential to MKX Oil Co. This dedicated team produces premium medical cannabis cartridges with the highest standards and most transparency. MKX Oil Co is here to the rescue, supplying Michigan the healthiest, organically cultivated, pesticide-free, and chemical-free cannabis products.