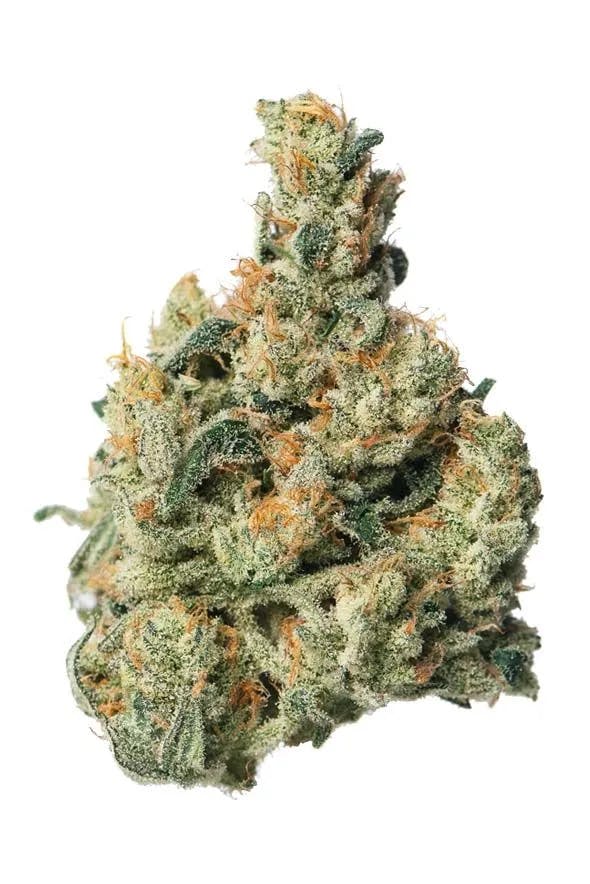 Brand: Bountiful Farms
Headphones Jam Flower | 3.5g | Bountiful Farms
HeadBand x Bakers Dozen by Farmhouse Studio Genetics. Headphones Jam is one of the gassiest strains to come out of Farmhouse's Bakers Dozen line. Diesel, permanent marker, and a bit of lemon come together in this potent hybrid. Adjectives that describe: Funky, skunky, Lemon forward, with chem on the backend so you're left with Chem.
Effects
Calm
Happy
Relaxed
Energetic
View Product Testing Data
CBDA (Cannabidiolic acid)
0.05%
CBDA (Cannabidiolic acid)-0.05%
CBDA is a derivative of CBGA and the precursor to the well known cannabinoid CBD. Over the last decade scientists have found that CBDA has a very similar chemical structure to that of nonsteroidal anti-inflammatory drugs (NSAIDs) and thus has shown promise in treating pain due to inflammation by inhibiting COX-2 receptors in the brain that register pain. CBDA has also been shown to help regulate the over release of serotonin that causes severe nausea and vomiting in patients receiving chemotherapy, and while more thorough research is needed these results are very promising.
THC-D9 (Delta 9–tetrahydrocannabinol)
0.55%
THC-D9 (Delta 9–tetrahydrocannabinol)-0.55%
Delta 9 THC is the primary compound found in the resinous glands of a cannabis plant, and is directly responsible for psychoactive effects. It mirrors the body's naturally occurring cannabinoids and attaches to these receptors to alter and enhance sensory perception. THC can create a feeling of euphoria by enhancing dopamine levels in the brain. The amount of THC in a cannabis product can vary widely based on the method of consumption and the strain at the source of that product. The high that is produced is often enhanced by the "entourage effect" which is a combination of multiple cannabinoids in conjunction with various terpenes and individual body chemistry.
THCA (Δ9-tetrahydrocannabinolic acid)
21%
THCA (Δ9-tetrahydrocannabinolic acid)-21%
THCA is a cannabis compound with a laundry list of potential mental and physical health benefits. THCA is the non-psychoactive precursor to THC, the most famous cannabinoid of all. While THC is responsible for the psychoactive "high" that so many of us enjoy, THCA has shown great promise as an anti-inflammatory, neuroprotectant and anti-emetic for appetite loss and treatment of nausea. THCA is found in its highest levels in living or freshly harvested cannabis samples. For this reason some users choose to juice fresh cannabis leaves and flowers to get as much THCA as possible.
"TAC" - Total Active Cannabinoids
22.4%
"TAC" - Total Active Cannabinoids-22.4%
Total active cannabinoids represent the total amount of active cannabinoids at the time of lab testing. This total of active cannabinoids considers all of the active compounds that the product holds.
About the brand :
Bountiful Farms
At Bountiful Farms, they are dedicated to going above and beyond. They leave no path unexplored to ensure they are only sharing the most exceptional cannabis experience to bring you better days. Always. Bountiful Farms was founded with a plan to build an enduring legacy, deeply rooted in principled decision making. Core to their success is a commitment to improve the lives of their patients, partners, employees and the community. Every choice they make is intended to instill trust where others leave questions.