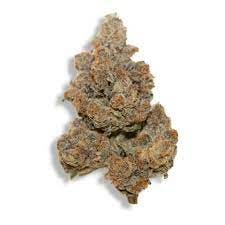 Brand: Tree Co.
Dream Lotus Flower | 3.5g | TreeCo
Dream Lotus by Bodhi Seeds is a hybrid strain that was designed to recreate the widely cherished qualities of Blue Dream, but with an accentuated chunky bud structure. This rendition combines a Santa Cruz cut of Blue Dream with Bodhi's Snow Lotus, resulting in a strain that maintains uplifting effects and a fragrant blueberry aroma. Hashy spice and sweet herbal notes can be detected on the exhale in a flavor that ushers in blissful effects perfect for stress relief any time of the day.
Effects
Calm
Happy
Relaxed
Energetic
View Product Testing Data
THCA (Δ9-tetrahydrocannabinolic acid)
32.11%
THCA (Δ9-tetrahydrocannabinolic acid)-32.11%
THCA is a cannabis compound with a laundry list of potential mental and physical health benefits. THCA is the non-psychoactive precursor to THC, the most famous cannabinoid of all. While THC is responsible for the psychoactive "high" that so many of us enjoy, THCA has shown great promise as an anti-inflammatory, neuroprotectant and anti-emetic for appetite loss and treatment of nausea. THCA is found in its highest levels in living or freshly harvested cannabis samples. For this reason some users choose to juice fresh cannabis leaves and flowers to get as much THCA as possible.