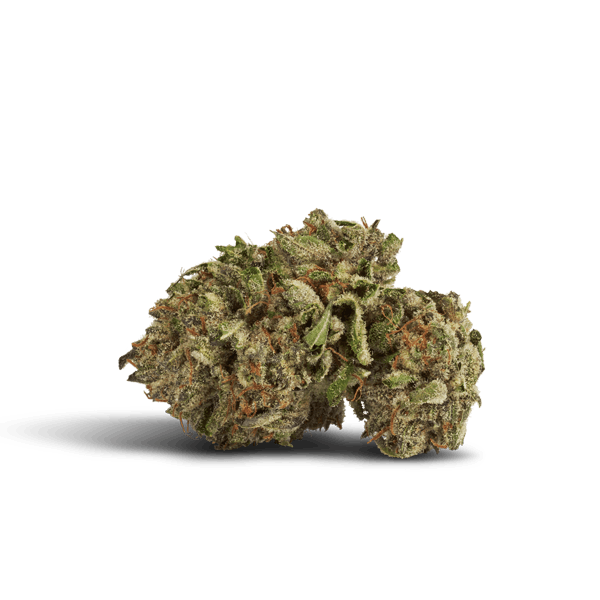 Brand: NETA
007UP Flower | 3.5g | NETA
Genetics: White OG (SFV OG Kush x The White) X Lemon Tree (Lemon Skunk x Sour Diesel) 007UP is an Indica-dominant hybrid strain that sports dense buds that come in vibrant hues of green and purple, accented by fiery orange pistils. The flowers are often coated in a glistening layer of trichomes. It emits a delightful and refreshing fragrance that is a unique mix of earthiness, pine, and citrus. The aroma is often described by users as pungent and invigorating. Its taste is equally delicious with a smooth flavor and distinct lemon taste. Known for a powerful and well-balanced high, 007 Up delivers a euphoric rush that boosts the mood with a warming feeling. Some users mention may feel a surge of energy and focus, while others may feel more creative and introspective. Many may experience body relaxation without feeling sleepy.
Effects
Calm
Happy
Relaxed
Energetic
View Product Testing Data
THCA (Δ9-tetrahydrocannabinolic acid)
28.5%
THCA (Δ9-tetrahydrocannabinolic acid)-28.5%
THCA is a cannabis compound with a laundry list of potential mental and physical health benefits. THCA is the non-psychoactive precursor to THC, the most famous cannabinoid of all. While THC is responsible for the psychoactive "high" that so many of us enjoy, THCA has shown great promise as an anti-inflammatory, neuroprotectant and anti-emetic for appetite loss and treatment of nausea. THCA is found in its highest levels in living or freshly harvested cannabis samples. For this reason some users choose to juice fresh cannabis leaves and flowers to get as much THCA as possible.
"TAC" - Total Active Cannabinoids
30.8%
"TAC" - Total Active Cannabinoids-30.8%
Total active cannabinoids represent the total amount of active cannabinoids at the time of lab testing. This total of active cannabinoids considers all of the active compounds that the product holds.
About the brand :
NETA
"NETA is a passionate group of patient advocates, experienced professionals, industry leaders and philanthropists. We have come together to improve the quality of patients' lives through personalised care and the best in the art and science of medical marijuana. We provide registered patients and adult-use customers in Massachusetts with first-rate marijuana therapies at our registered marijuana dispensaries in Brookline and Northampton. Our state-of-the-art cultivation facility in Franklin grows and processes all of NETA's products. From seed to sale, we do it all right here in Massachusetts."